Drill Pipe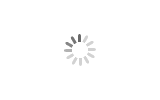 Friction welding drill pipe
Brand :Weilida
Product origin :China mainland
Delivery time :15days
Supply capacity :1000pcs/month
Friction welding drillpipe/DTH drill pipe is mainly used for drilling broken, anchor drilling, geothermal air conditioning holes, well and other drilling. The material pipe are purchased from Well-known large-scale enterprises. Pipe body are IU(internal upset) and EU(external upset) at two side. Pipe is connected with joint by friction welding, after this process, the pipe will be tempering treated, the joint of pipe will be upsetted and temperng treatment, and do the nitriding treatment on surface. in this way, thread gluing, breacking, and cracking are avoided effectively. the joint is more wire-resisting, pipes are easy to disassemble. All thread are machined by precision CNC lathe and shaping tools. We have equiped all thread by international standard screw gauge, in this case, our drill pipe is more stable and longer working life.
We can produce API standard threaded drill pipes of different materials, lengths, diameters and wall thicknesses. OEM service is also accepted.
Friction welding drill pipe is mainly used in the drilling blasting hole, guardrail hole, mountain reinfrcement, anchoring and other engineering holes in mines, quarris, high ways, railways and so on.
Drill pipes that are used in applications such as DTH/ DTHR/ DR basically comprise of a steel pipe with a pin at one end and a box on the other. The job of the drill pipe is to transmit rotational torque and thrust from the drill rig rotary head to down hole drilling tools.
According to different application, different diameters of drill tubes are needed, basically, smaller DTH hammers need smaller DTH drill tubes, vice versa. Usually we are offering, 60mm, 73mm, 89mm, 102mm, 114mm, 127mm, Usually the threads are standard API connections, like 2 3/8" API REG thread, 3 1/2" API REG thread or API IF thread, etc. According to customers request, from 1000mm to 6000mm length of pipe are available.
Pipe Diameter
Thread type
Steel Grade
Thickness
Upset type
Pipe length
in
mm










2 3/8
60.3


R780
7mm
IU
1000-6000mm
3
76
2 3/8 REG
R780
6mm/8mm
IU
1000-6000mm
3 1/2
89
2 3/8" IF / NC26
R780
6.5mm/8mm
IU
1000-6000mm

4

104
2 7/8" IF / NC31
R780
8mm/9.19mm
IU
1000-6000mm
4 1/4
108
2 7/8" IF / NC31
R780
8mm/9.19mm
IU
1000-6000mm
4 1/2
114
2 7/8" IF / NC31
R780
8mm/10mm
IU
1500-6000mm
5
127
3 1/2" IF/NC38
R780
8mm/10mm/12mm
IU
1500-6000mm
Product show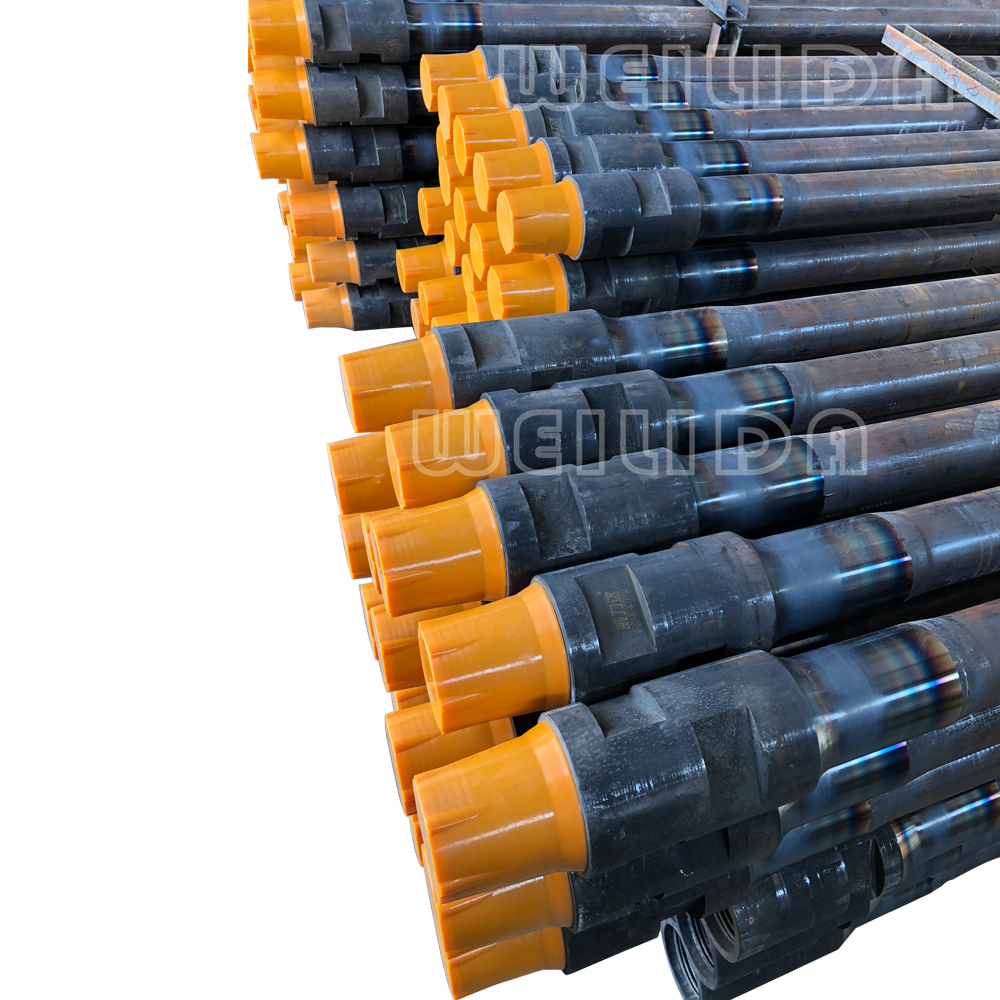 Friction welding drill pipe usage notes
1.New drill pipe should be pasted oil before connection
2.Make up and break at least 3 times before drilling
3.Hard bending and plastic coating can be processed according to clients' special requirements
Process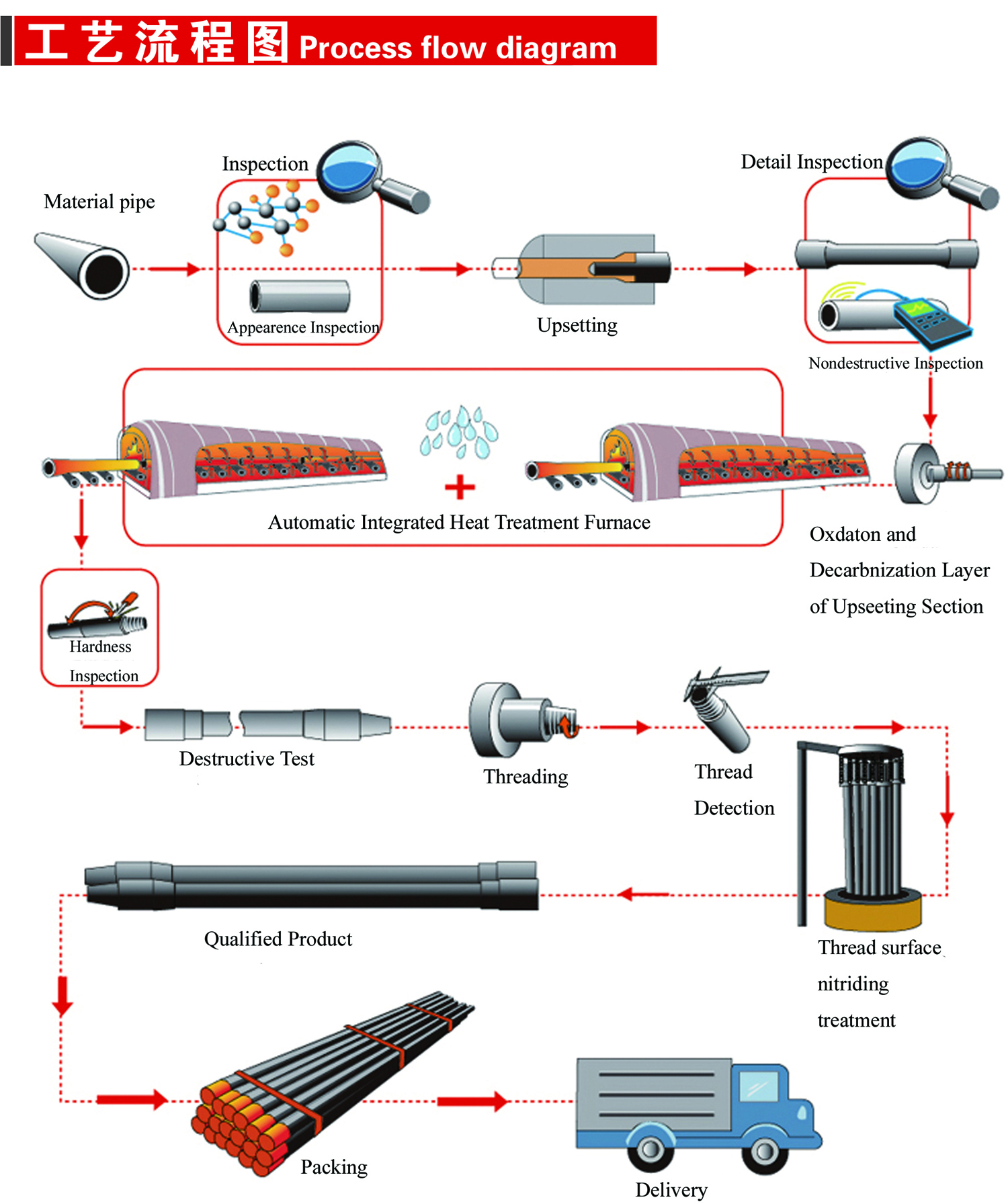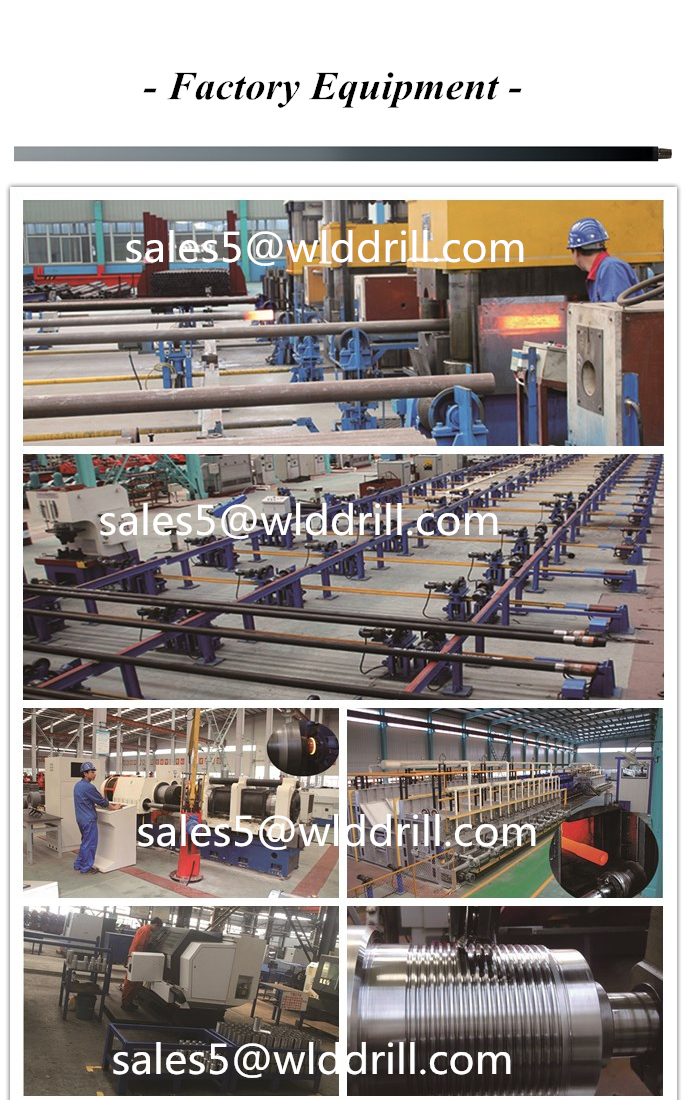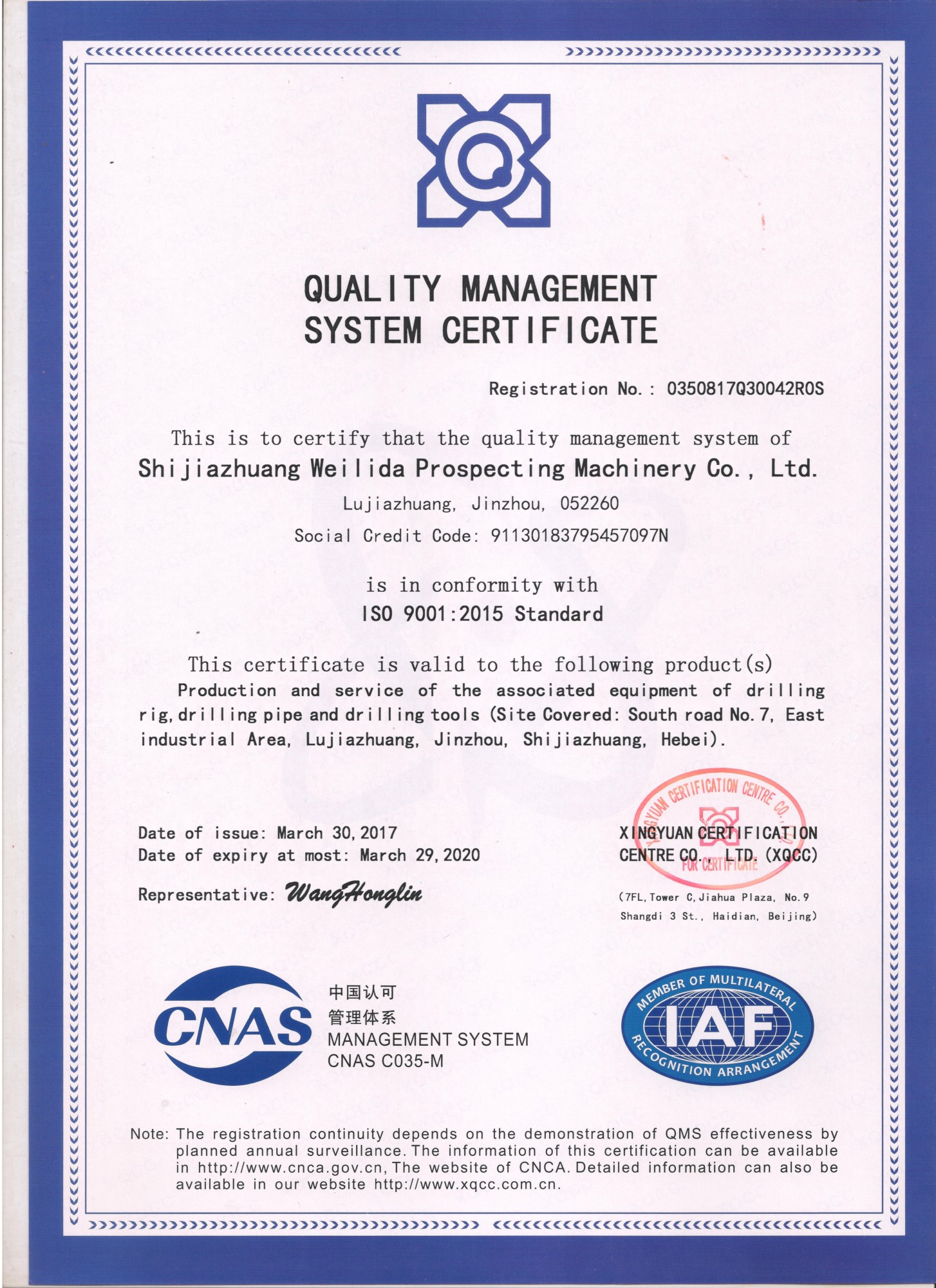 Get the latest price? We'll respond as soon as possible(within 12 hours)